A smart home is a modern household using technology and efficient energy saving. Our smart energy control system and technologies can fit naturally into our daily lives. HDL connects lights, curtains, air conditioners, floor heating and allows you to control them via a smartphone, tablet or wall panel. These systems not only allow you to control your energy consumption from any location without having to make a physical journey to the house, but can also connect to your alarm and surveillance system leaving you feeling secure wherever you are.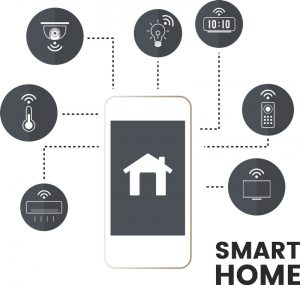 Heating and cooling systems
Heating and Air Conditioning
• Water heat pump
• Floor heating
• Hidden ceiling Fancoil
AltaCasa house has the most modern heating and air conditioning systems with air / water heat pump. This heating system makes the building completely independent. The heating and cooling system achieves additional savings for the tenants, because they have absolute control of their energy consumption.
A dense network of high-quality underfloor heating pipes from the leading brand Rehau extends under the parquet and tiles in all rooms of the house.
For additional heating, if necessary, parapet fancoil devices are used. Fancoil creates a cold or warm air; just like air conditioners, the system is completely silent.
Most of the thermal energy from the system is distributed through underfloor heating.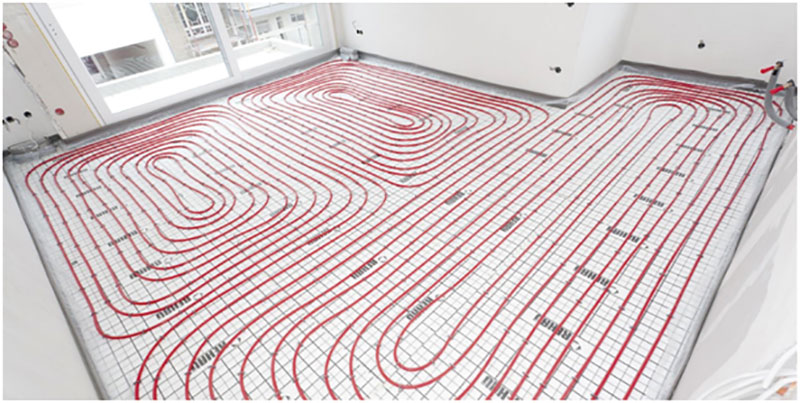 Underfloor heating is provided in all rooms and installed under the parquet. Parquet is the ideal type of substrate for underfloor heating, because it is heated evenly, while the temperature of about 30 ° C in the heating system does not affect the longevity of the parquet. Adults and children can walk barefoot on the parquet floor at any time of the year without any worries. Underfloor heating provides the most even heating of the room, because the heat does not come from one point, nor a strong flow of hot air, like with air conditioners. The manufacturer of underfloor heating pipes, as well as other pipes, is the reputable German company Rehau, which provides a ten-year warranty of the whole system.
Economical and environmentally conscious next generation heating system. Saving energy and taking care of the environment, Mitsubishi Electric's Ecodan features a highly efficient heat pump system that retains "air heat", a renewable source of energy. Equipped with an advanced inverter controller, the precise temperature controller provides comfortable heating, and its proctor-saving all-in-one indoor unit is at the same time easy to install. These energy-saving features, great comfort and easy installation have brought the Ecodan heating system into the spotlight.
Ecodan has excellent performance of heat pumps, even at low outside temperatures! With the goal of achieving even greater comfort and energy savings, Mitsubishi Electric is proud to present a revolutionary new control system.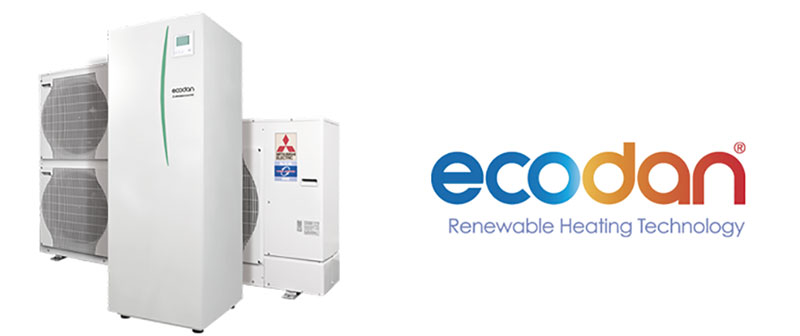 It is based on data which indicates that a 1 ° C drop in water flow temperature increases the performance coefficient (COP) of the ATW system by 2%. 
This means that the energy savings are dramatically affected by the regulation of the water flow temperature in the system.
These devices consist of a heating or cooling part and a fan. The fan coil connects to the ventilation system and thus controls the room temperature.
Italian manufacturer of top quality fan coils
What are the benefits?
• Increased efficiency
• Quality metal housing that is easy to maintain
• Integrated electronic thermostat
Fan Coil devices of this company come in six series:
• SL Series – the most popular product, easily fits into all interiors. Choosing the right thermostat provides fan control, energy savings and noise protection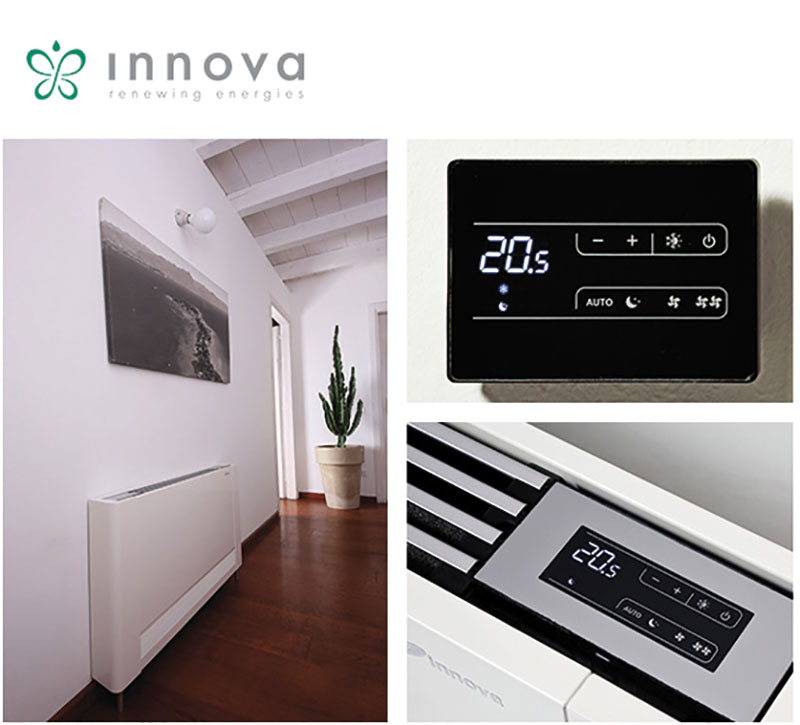 A modern timeless design with elements of pure lines allows our stoves to blend in in a variety of environments. The range boasts the latest combustion technology, making it highly efficient. The stove is very easy to site thanks to its neat plane backside and compact size. It is equally suitable in corner areas.
Svea Flame Well Done 2 model comes with a steel top as standard but has a heat-storing soapstone top as optional extras. The large front glass and the two side glass panels give a great firelight scattering into the room and an impressive view of the fire.
The combustion chamber has a dump grate, ash tray and Vermeculite lining for efficient combustion. The door is made of 5mm steel. The handle is integrated into the chassis.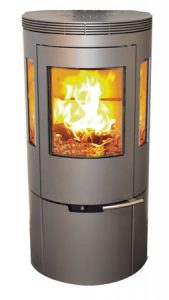 The Svea Flame stobve is suitable for both outdoor air connection and a fan. This model is available with a wood section and door in black or grey varnish.
The product consists of a power system, a heater and a controller (thermostat).
The heating elements of this system are insulated aluminum strips 6, 8, 12 and 17 cm wide and 0.2 mm thick. They are laid below or on the screed in the floor, or below the plasterboard or mortar for wall installation and are fed by transformed low voltage electricity (from 3 V to 48 V).
EXCELLENT ENJOYMENT
With extremely low temperatures and a very large heater, heating can offer you nothing but pure pleasure. In fact, the quality of a comfortable life is given the utmost attention. The results are as follows:
Even and balanced heat emission;
Even temperature distribution across floor and space;
Almost ideal temperature profile (warm feet and cool head);
Selecting the temperature mode for each room separately;
Acceptability from a landscaping standpoint (no radiator)
Does not cause noise, odors, dust circulation and unacceptable surface temperatures;
Good regulatory capabilities;
Selectable floor, wall or combination installation.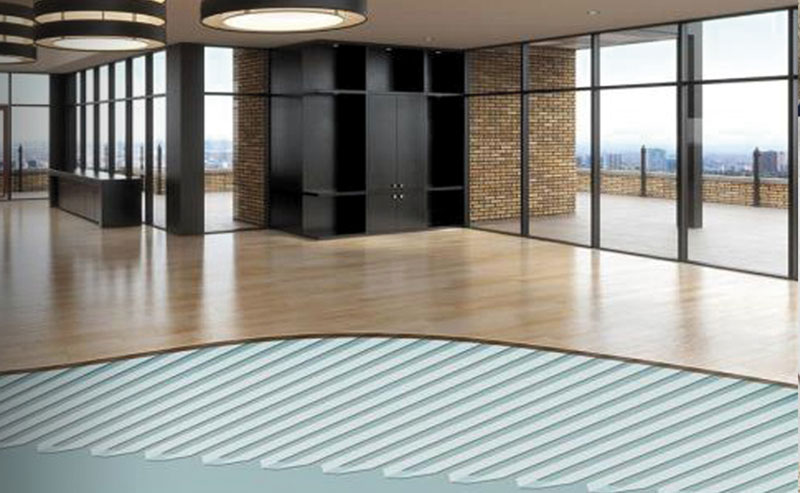 SECURITY
The system operates at a safe 3-48V low electrical voltage. You can rotate or wet the heating strips without consequence. There is no danger of spills.
The values ​​of electromagnetic radiation are significantly below the permissible values. So no adverse effects of EM radiation!
HYGIENE
The main difference between "radiator" and underfloor heating is the way heat is transferred to the room. Underfloor heating evenly radiates or radiates heat, and radiators convert it, ie. transmitted by air circulation. In this way, in addition to heat, dust and all biological vegetation that develops on moist soil are transferred into the space. By heating or drying the soil, floor heating greatly prevents the development of these organisms.
Each house can be fitted with solar panels that, even with low
sunlight levels will provide the full amount of energy and heating required on a constant basis – including electricity, underfloor heating, and hot water – significantly reducing energy bills.
Many locations can be suitable for sourcing geo-thermal high heat energy from the earth. This will generate enough resources to heat the house using underfloor heating. Although, initially more expensive to install this type of heating, when calculated in the long term it will save ten times more than the outlay.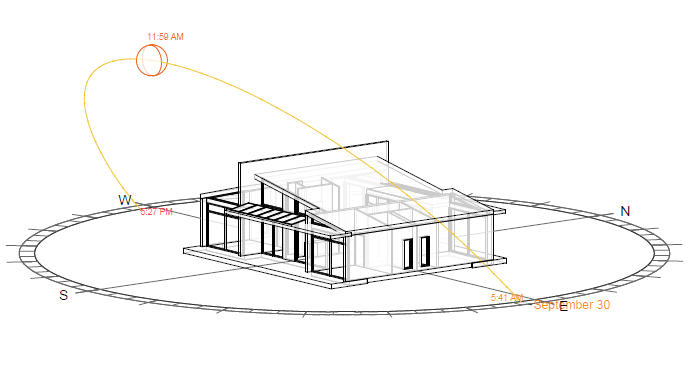 Our homes are fire and earthquake resistant and are designed to reduce the need for major, renovation, or excessive maintenance costs in the future.